Choosing the right color for your home is very important. Home styles and patterns are made more beautiful and appealing when you use the right hue and contrast that will best suite your taste and style. As years go by, interior decorators and designers are  innovative and smart in using different color hues, strokes, and shades to provide the best and positive stimulating home interiors. Nowadays, more and more color palletes are being named after the primary colors that are used creatively and beautifully.  Pantone colors are the new beautiful, yet black and white will win many people's hearts.
Let's see what are the decorating color trends for 2016 that we should keep an eye for. Caution: You might want to consider changing your decorating colors after reading this blog.
Bold and Bright Color for Living Room such as Red 
Red is still in and is still look "hot" for many people.
Transitional Kitchen Design with White Shaker Style Cabinets
White oh white! You can't go wrong with white (layered white, black and white, grayish) if you are aiming for a space that is pleasing to the eyes.
Baby Pastel in Rose Quartz for your Living Room
Pastel has become the crowd's favorite because it can stimulate a more relaxed environment.
Yellow Wall Paint Colors Schemes for Living Room
Say Hello to Yellow. This is by far one of the most cheerful color in the spectrum. Whether it's as bright as the sun or as dark as the autumn leaf, yellow can sure bring smiles to your life.
Don't miss: Top 15 DIY Closet Organization Ideas 
Light Green, Deep Green or Blue Green are soooo in! 
Green has a calming effect to stimulate a relaxing and calm tone. For nature lovers, they can experiment with all shades of green.
Coffee with cream color design and style trends mix light and brown colors
Cream can bring elegance in its simplest form. It's a combination of crispy brown and soft white will surely keep you warm and stress-free.
Metallics For Your Home 
According to Feng Shui masters, metallic colors exemplifies versatility and adaptability. Metalic white, gold, and silver are best used if you want to achieve a more spacious room.
Gold Tones in a Bedroom
Gold is the color of the winners and the royals. If you use gold colors in your home, it adds a feel of luxury, prestige, and elegance.
Shades of pink, red "meat" and peach are one of the color palettes for this year.
You can play along these three friendly and warm palettes to give your home a fresh and welcoming space.
Purple Living Rooms are a Trend for 2016
Not everyone uses this but this can create a very forceful statement in the home especially when paired with yellow. The both work great together.
Rose Quartz and Serenity paired together is such a Beauty
Bold Pink is good, rose quartz is better, rose quartz and serenity makes the best pantone of the year. Look how it can effortlessly freshen up your mood once you enter a room well-adorned with these two beauty.
Read Also: 11 Smart Solutions to Decorate Small Rooms
Black and white Cabinets for your Kitchen
Transform those boring cabinets from long time ago into elegant and expensive-looking chiffonier by painting them with black and white. All through out the years, these two combined will never fail you in achieving elegance.
Lilac Gray is in! 
How can you say no to this neatly-painted wall, soft linens in soft lilac gray? I can spend lazy days under these soft sheets.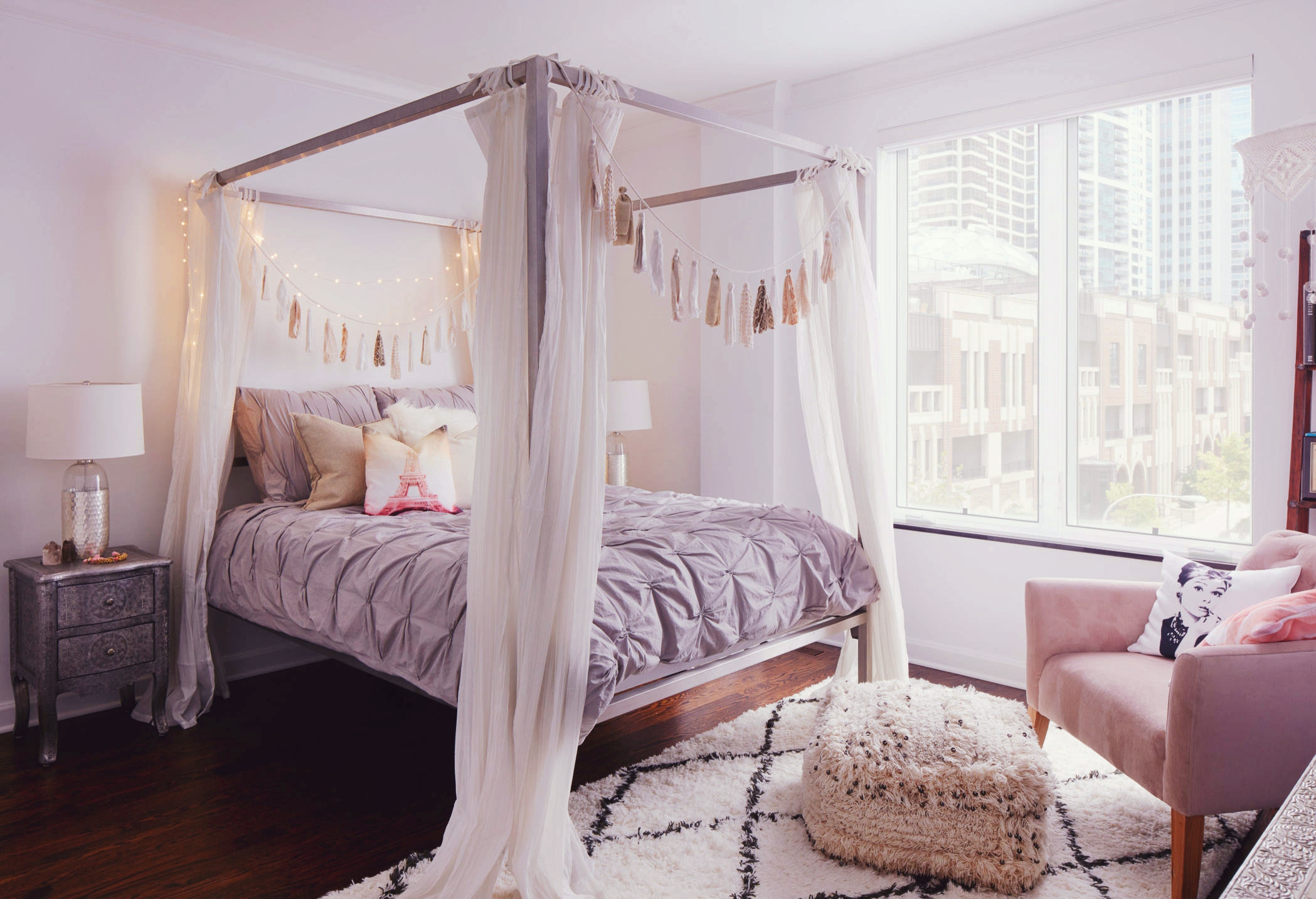 Trees and Rocks Inspired Color Trend
Rustic, vintage and countryside-inspired home decors are now back to the grind – and that is the new beautiful right now. Do you still have your grandfather's century old guitar or piano? Let that sit in the corner to add more drama.
Comments